Ben & Jerry's tried to melt away American pride with its social media posts for Independence Day.
Rather than sharing a positive message for the red, white, and blue, the Vermont-based brand condemned the United States for being "founded on stolen indigenous land" and urged the federal government to "commit to returning it" to native people groups.
The post linked to a less-than-celebratory blog post.
"Ah, the Fourth of July," the post began. "Who doesn't love a good parade, some tasty barbecue, and a stirring fireworks display? The only problem with all that, though, is that it can distract from an essential truth about this nation's birth: The U.S. was founded on stolen Indigenous land."
The writer then urged the government to "start with Mount Rushmore" and condemned the presidents whose faces are carved into the national monument in the Black Hills of South Dakota.
"[W]hat is the meaning of Independence Day for those whose land this country stole, those who were murdered and forced with brutal violence onto reservations, those who were pushed from their holy places and denied their freedom?" read the post. "The faces on Mount Rushmore are the faces of men who actively worked to destroy Indigenous cultures and ways of life, to deny Indigenous people their basic rights."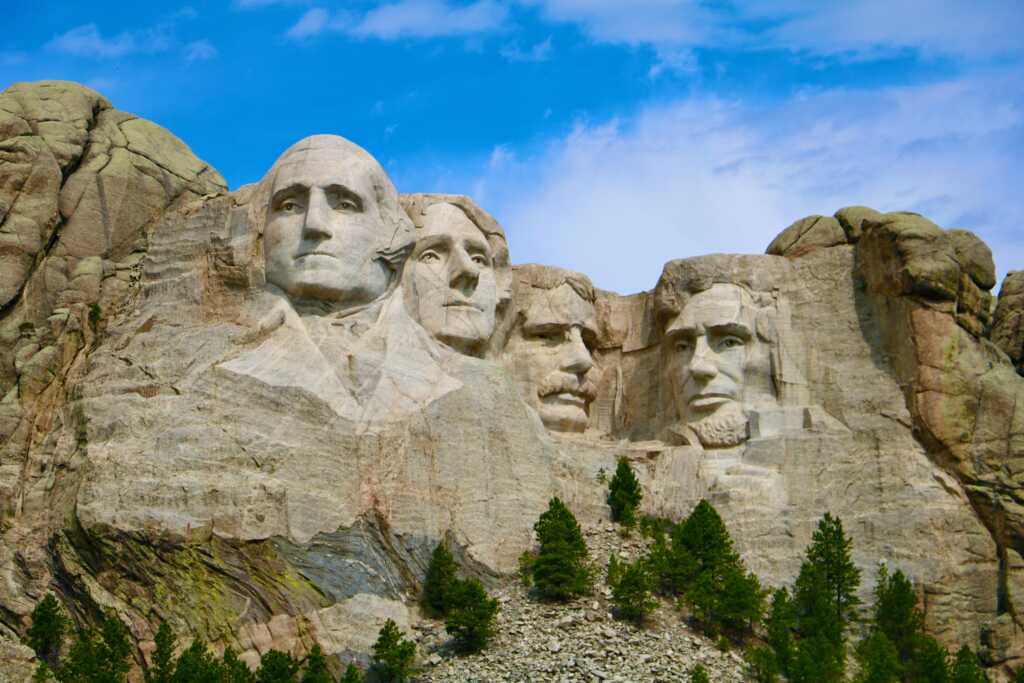 To back up its argument, the famed ice creamery referenced a U.S. Supreme Court ruling from 1980, when the justices ruled the land on which Mount Rushmore is situated was stolen from the Sioux Indian Nation, awarding the tribal group a total of $105 million.
"The U.S. exists on stolen land," the Ben & Jerry's post continued. "We have to acknowledge that — today and every day. In the case of Mount Rushmore, the Supreme Court already did! This Fourth of July, it's time to return that sacred place to the Lakota. Let's make it a day that embraces freedom and justice for all."
This is not the first time Ben & Jerry's has taken a controversial stance on a hot-button issue.
As CBN News reported last summer, a federal judge issued a ruling against the dessert brand, which tried to block its parent company, Unilever, from moving forward with a deal to sell its ice cream in the West Bank — roughly the area of biblical Samaria and Judea — and eastern Jerusalem.
Listen to the latest episode of CBN's Quick Start podcast 👇
Ben & Jerry's argued at the time that Unilever tried to sell its products to a local Israeli company without prior authorization and said such a partnership violated the brand's "core values" of social activism.
U.S. District Court Judge Andrew Carter ruled Ben & Jerry's failed to prove Unilever's partnership would in any way hurt the ice cream company's professional reputation.
"The products sold in Israel and the West Bank will use no English trademarks, instead displaying new Hebrew and Arabic language Ben & Jerry's trademarks," he wrote at the time in a three-page ruling. "Thus, the products sold in Israel and the West Bank will be dissimilar from other Ben & Jerry's products, mitigating, if not eliminating, the possibility of reputational harm."
For its part, Ben & Jerry's stated last year it would no longer sell its products in "Occupied Palestinian Territory." You can read more on that from CBN News.
***As the number of voices facing big-tech censorship continues to grow, please sign up for Faithwire's daily newsletter and download the CBN News app, developed by our parent company, to stay up-to-date with the latest news from a distinctly Christian perspective.***