Last week, Faithwire shared the heartbreaking story of one British couple who aborted their daughter at 22 weeks after learning she would likely be born with Spina Bifida, a serious birth defect that would make life "challenging" for their family. In interviews with several U.K. news outlets, the couple stressed that their decision was one of love and compassion for their daughter, stemming from their desire to spare her great suffering.
After publishing the piece, we were overwhelmed by the responses we received from readers who courageously bucked societal norms and "expert" opinions and trusted in God's plan for their children. These faith-filled testimonies inspired the idea for our "Life Is Beautiful" series, a collection of personal accounts highlighting the ultimate blessing of choosing life.
Below is part four of our series, a testimony from reader and mother, Stacy Blake.
—
I went for my regular anatomy scan at 18 weeks. I noticed it was taking a while, but I thought nothing of it. I went back into the room and waited on my doctor. He was out for the day, so eventually another provider entered the room and said, "I am so sorry. There is no easy way to say this, but the baby has Spina Bifida and it's really bad." ( I had no idea what Spina Bifida was at this moment — I'd never heard of it.)
She continued and said with this diagnosis there is no quality of life — your son will be in a vegetative state, he will not know you or anyone else, he will have no control of his movements and will likely not be able to breathe on his own. She proceeded to state that generally all cases like mine are terminated due to the severity of the disability. I left the office in pieces…
I followed up with a neonatologist who confirmed the diagnosis and pushed for termination. I cried for a week straight. I'd be lying if I said I didn't think about all options.
Finally, a great sense of peace came about and I knew everything was going to be OK no matter the outcome.  My son, Max, was born at 30 weeks due to us undergoing prenatal surgery to close his spine. Had I listened to the outdated, ill-advised information given by the physician and not listed to God's promise (Jeremiah 29:11), I would not have my perfect little boy. Everyone may see a wheelchair, but I see perfection.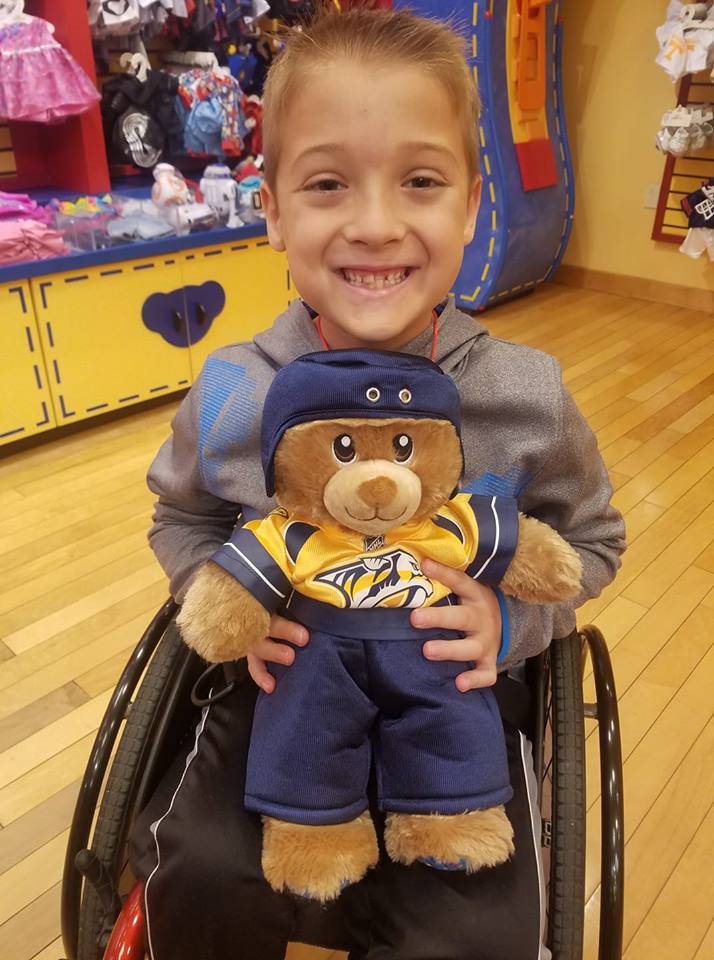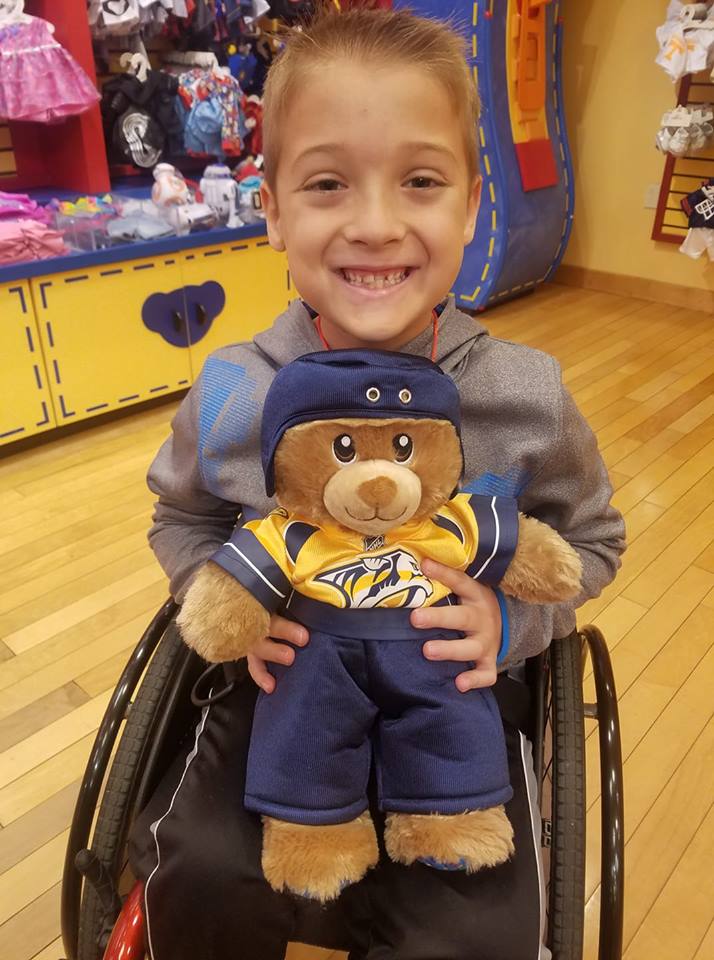 I couldn't imagine my life without Max. He lights up every room. It has definitely made me rely on God instead of trying to "fix" things my own way and on my time. I've learned patience and knowing no matter the situation it will all work out how God plans.